About us
Helping people abroad
Just Landed was created in 2003 to help people moving country. Today, more than 170 million people live, work and study abroad.
The challenges of moving, settling in and making a new life in a new place can be difficult, we aim to help make this easier. Whether you're an exchange student, professional or pensioner - our information, resources and services will help you settle abroad: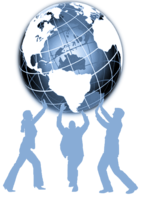 We're working hard to become the place to go for people moving country. If you have ideas or want to get involved, get in touch! If you want to find out more about what we are doing, please go to the Just Landed Blog.